What is a Rheumatologist?
A rheumatologist is a specialist doctor adept at treating autoimmune diseases and musculoskeletal conditions. After medical school, the rheumatologist first undergoes training in general internal medicine, and then further fellowship training to subspecialize in rheumatology. A board-certified rheumatologist means that they have passed exams for two boards, one for rheumatology and one for internal medicine.
Why see a Rheumatologist?
Due to the fact that there are hundreds of types of rheumatic diseases and conditions, it is important to have your symptoms examined by a specialist. In this case, that would be a rheumatologist. Many rheumatologic conditions are not so straightforward in their clinical presentation or how they show up in the blood tests, requiring a skilled expert evaluation.
How are you handling safety during the COVID-19 pandemic?
To promote safety and reduce exposure risk to our patients and staff, we are currently only permitting the patient with the appointment to enter the office. Masks are required to enter the office. At the front desk, we are checking temperature and asking brief screening questions. We ask that if you have a fever or feel unwell, to call and let us know prior to your appointment to reschedule your appointment. If a fever is identified or you answer 'yes' to any of the screening questions, then your appointment will be switched to telemedicine if you are a follow-up patient, or rescheduled if you are a new patient. Family members who wish to participate or need to assist with translation may participate by calling the patient's phone. All staff are using personal protective equipment (PPE) and we are sanitizing equipment and our facility more frequently.
How do I prepare for my first appointment?
Please download, print, and fill out the New Patient Packet prior to your first appointment. Bring the completed packet; any relevant medical records related to your reason for referral ie. clinical notes, labs or imaging reports; any prescription, over-the-counter medications or supplements you are currently taking; your insurance cards; photo identification card; and method of payment; to your first appointment. Please plan to arrive 20-30 minutes prior to your scheduled appointment time to complete your new patient check-in and triage process.
How do I handle the referral process from my Primary Care Provider (PCP)?
If your insurance carrier requires you to have a referral from your PCP, it is your responsibility to ensure that the referral information and referral number is received by this office from your PCP prior to your office visit. Please ensure that your PCP sends your relevant clinical notes, labs or imaging reports and are received by us prior to your office visit.
What is your Appointment Confirmation policy?
It is imperative that you confirm on the phone that you are coming to your appointment 2 business days in advance of your appointment time, or your appointment time may be offered to another patient. Please refer to the office policies section in the New Patient Packet for further details regarding appointment confirmation, cancellations, and no-shows.
What are your payment options?
We accept all major credit cards, FSA/HSA cards, Apple Pay, Google Pay, ACH payment (electronic check), cash, personal checks. We have implemented a policy requiring a credit card to be held on file for all patients. Please review the policy details in the New Patient Packet. Payment of all estimated out-of-pocket expenses (co-pays, deductible, co-insurance, etc.) is required at the time of your office visit. Please come prepared to make payment of these amounts. Your insurance policy is a contract between you and your insurance policy. The ultimate responsibility for payment of services rendered rests with you the patient or guarantor.
Do you accept self-pay patients?
Yes, Lomibao Rheumatology & Wellness Care accepts self-pay patients.
Do you accept Medicaid, Workers' Compensation, or Disability cases?
No, Lomibao Rheumatology & Wellness Care does not accept cases of Medicaid, Worker's Compensation, or Disability.
Do you offer telemedicine?
As of January 1st, 2023, we no longer offer telemedicine.
What is your policy regarding refills of medications?
Please come prepared to your appointment with a list of medications you need refilled. Otherwise, please contact your pharmacy regarding refills. Lomibao Rheumatology & Wellness Care does not send routine refills when the office is closed after hours or on the weekends. It is your responsibility to come prepared to your appointment with your refill list.
What is your policy regarding narcotics, psychoactive drugs, and other scheduled Drug Enforcement Administration (DEA) controlled substances?
Lomibao Rheumatology & Wellness Care is strictly a no-narcotic, no-psychoactive drugs, and no-controlled substance practice.
What kind of in-office procedures are offered?
Lomibao Rheumatology & Wellness Care offers in-office procedures such as intramuscular injections for immediate all-over relief, injections for bursitis of the hip or shoulder, trigger point injections (coming soon!), and in select circumstances certain knee aspirations. Lomibao Rheumatology & Wellness Care can assist patients with referral to an orthopedist when needing dedicated injections or surgery for knee, hip, and shoulder osteoarthritis, referral to pain management for neck and back spinal injections, referral to neurosurgery for neck and back spinal surgery.
What age range of patients do you treat?
Dr. Lomibao is board-certified in Adult Rheumatology only, which means the practice can only accept adult patients aged 18 years and older. Individuals less than age 18 should look for care with a board-certified Pediatric Rheumatologist. There is no limit to the upper age range of patients we treat.
Will you be my PCP?
We recommend all patients who seek specialty care with us have a PCP to handle their non-rheumatology medical concerns. Lomibao Rheumatology & Wellness Care is a specialty practice that exclusively treats Rheumatology conditions. As such, our practice does not engage in the practice of Primary Care, this includes but is not limited to prescribing antibiotics, refilling medications, or ordering testing for non-rheumatology medical problems. Patients who have these needs will be referred back to their Primary Care Provider or Urgent Care if they do not have one.
Do you treat every single type of autoimmune disease?
Dr. Lomibao's scope of practice is limited to autoimmune diseases that lie inside the realm of Rheumatology only, please review our Conditions Treated for a detailed list. Our practice does not treat organ-limited autoimmune diseases since they are handled by other specialists, this includes but is not limited to Hashimoto/Graves/autoimmune thyroiditis, multiple sclerosis, inflammatory bowel disease/ulcerative colitis/Crohn's, autoimmune hepatitis, primary biliary cirrhosis/cholangitis, psoriasis only, uveitis/iritis only. We recommend individuals with connective tissue genetic diseases such as Marfan's and Ehler Danlos to seek care at a university center with a multi-disciplinary genetics clinic as our practice does not offer those services.
WE ARE NOW ACCEPTING NEW PATIENTS!*
*New patients only accepted Monday-Thursday
What Our Patients Are Saying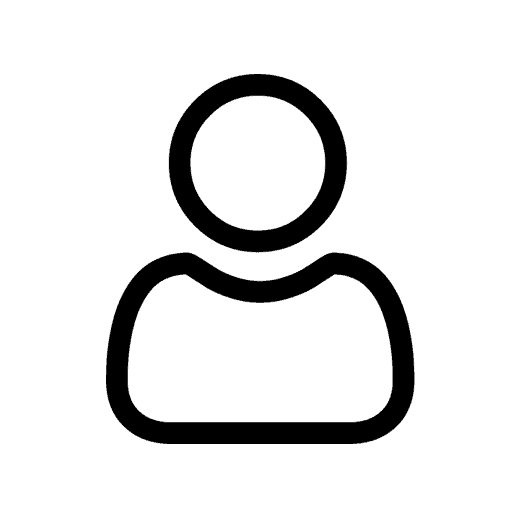 Most Personable Rheumatologist
Dr. Lomibao has been my Rheumatologist for over 4 years. I have had RA for 25 years, and Dr. Lomibao by far is the best doctor I have seen. She is an excellent and experienced physician who truly listens and cares. She has developed a treatment plan that has given me my life back.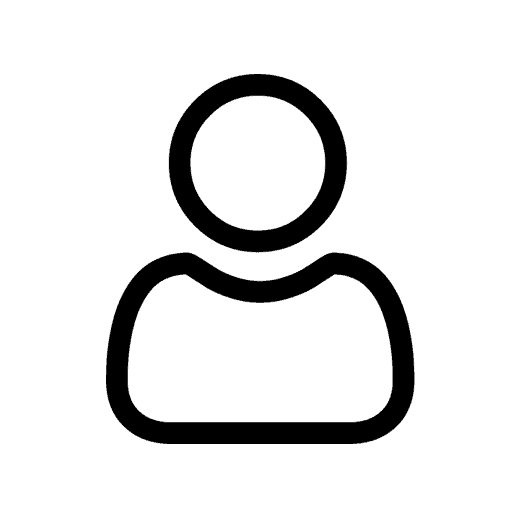 Phenomenal Physician
I am so thankful to be under the care of Dr Lomibao! I could honestly write an essay about her and how wonderful she is. From my first visit to the present she is always thorough and has a incredible bedside manner. I don't think I've ever waited more than 10-15 minutes in the office either. They are so efficient. I have recommended her to many people and will continue to do so. I love Dr Lomibao!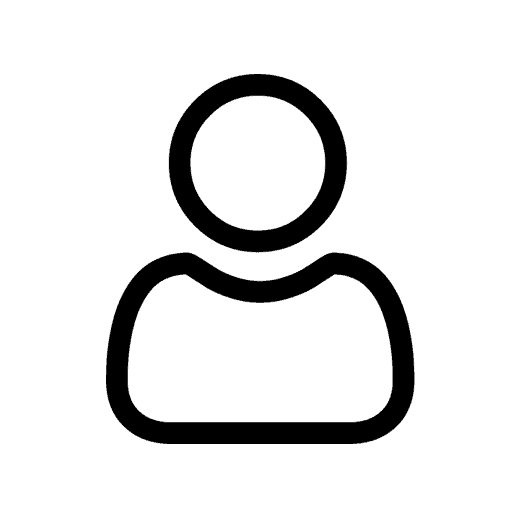 Exceptional Physician
I am so thankful to have found Dr Lomibao. She's been my rheumatologist since the very beginning of my autoimmune illness journey and I can't say enough good things about her. She spent so much time at my initial getting to know me and my symptoms and now I've been a patient of hers for over two years and she still spends all the time with me I need to get my questions and concerns addressed. She is so thorough and has the best bedside manner. I have recommended her to many friends. Dr lomibao is a fantastic physician.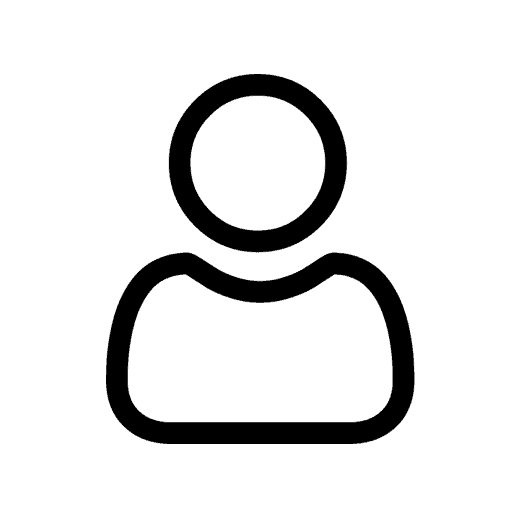 The Best Rheumatologist
I could write a whole story. I won't because you may stop reading. Dr. Lomibao is the best I've came across during my search for a rheumatologist. She isn't like most doctors. She listens to you. She doesn't force meds on you and actually cares about your well being. I'm a lupus and arthritis patients. She has assisted me in getting my condition under control. If you want a caring doctor come see her and I promise you will not be disappointed.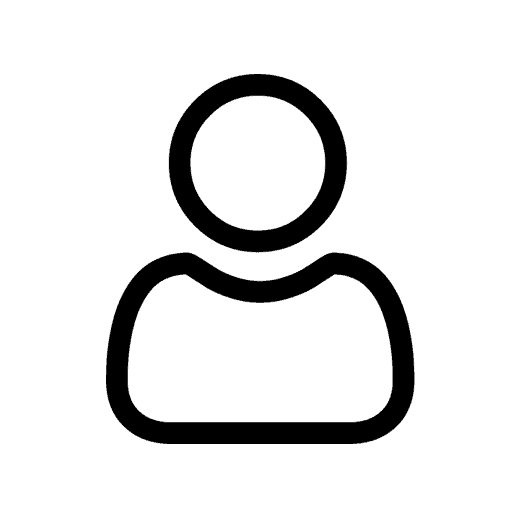 Great Rheumatologist
I was diagnosed with lupus almost 4 years ago and after searching. I finally found a rheumatologist who listened. She was compassionate and caring. She has never tried to force a treatment or force meds. Dr. Lomibao has the best bedside manner and communicates with all my other doctors so we are all on the same page. She's such a great doctor I pay out of my pocket to see her because she isn't in my insurance network. That should tell you my true thoughts about Dr. Lomibao. If you are looking for a doctor who will listen and help you find a solution. Go see her.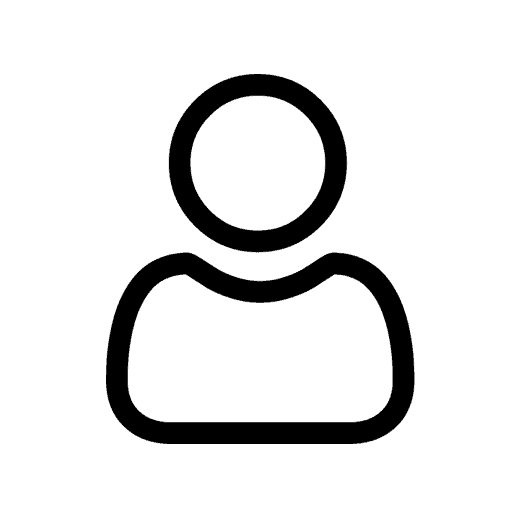 She helped me knock my arthritis to the curb!
I had some difficulty with my arthritis and I wasn't particularly thrilled with my previous doctor's treatment plan. I decided to see Dr. Lomibao because there had to be another option. I was soooo glad I did!! Dr. Lomibao sat, listened and took notes like crazy. She really listened to my concerns and why I didn't want to be on steroids. When I finished, she put her pen down, looked me in the eyes and told me, "We will find something to help you." She reviewed all my options and provided the pros/cons on everything I could do. She provided me her most recommended options and then I was able to choose the best fit for me. It took a little bit of time, but I am now on a regimen that has my arthritis at the curb! You will not find a more personable, knowledgeable and caring physician around.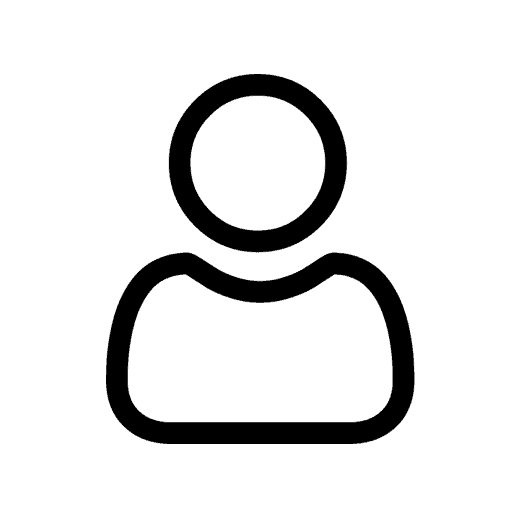 One of the Best to ever do it!!!
I have been seeing Dr. Lomibao for almost 2 years. Follow-up hospital visit. She was new to me on our first visit she sat and asked so many questions in regard to the new diagnosis of my auto-immune disease. At first glance, some told me she looks young and she may not be as knowledgeable as others. I say to them she is freaking awesome and amazing. I never feel rushed or feel like I'm being pushed out quickly. Not that I take a lot of time but, as a patient you want to feel like your Dr. truly cares about what you're going through and find a way to solve the problem. During this recent pandemic, I've been teaching from home. I had to move my daughter home from college and I had to work the very next day. I was exhausted and had an appointment with Dr. Lomibao the very next day. My body was not cooperating and I left a message with her nurse and my Dr. did a virtual appointment to address my issues. Video or by phone was optional. They always return calls and are accommodating. God Bless you guys stay safe!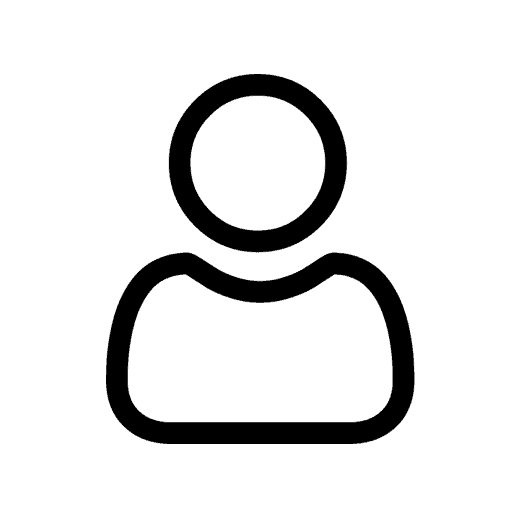 I love Dr. Lomibao
Dr. Lomibao was the first Rheumatologist I saw after I started exhibiting symptoms of inflammatory arthritis in 2018. I have been appreciative of her analytical and compassionate nature since my first appointment! Dr. Lomibao doesn't just check boxes off her chart and move on to her next patient. During my appointments, she takes the time to relate to me and allows me space to communicate the various areas of my life that are affected by my illness. This has greatly affected the amount of trust I have for her. I am an over-thinker who loves knowing why and how aspects of my illness are affecting me, and Dr. Lomibao has never dismissed my questions or made me feel like I am wasting her time by asking a question. Dr. Lomibao and her staff have gone above and beyond to make me feel the best I possibly can! I am very grateful for their care.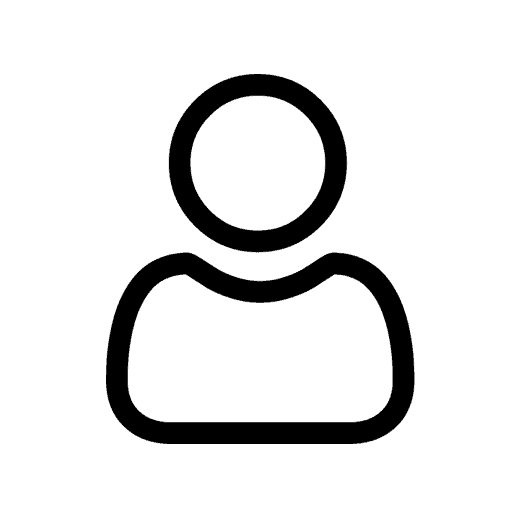 Caring and Open Expert Physician
I highly recommend Dr. Frances Lomibao if you are looking for a knowledgeable, kind, and proactive rheumatologist. Dr. Lomibao diagnosed me with RA this year, and has been so compassionate, caring, and informative every step of the way. She takes time to answer my questions in depth, and I always have a lot of them. She is open to my desire to find a way to treat this disease as holistically and naturally as possible, and I truly feel that we are a team united in the fight. Visiting with Dr. Lomibao feels like meeting up with a friend. I'm always nervous before doctor visits but her presence is so comforting, and she's hilarious! She helps take the edge off of potentially receiving tough news. When we found that I would need to take medication (which wasn't my plan originally), she spent so much time with me discussing treatments and helping me find what's best for me. She made me feel comfortable with my treatment plan, and I appreciated her boldness to tell a crunchy hippie like me that while diet and lifestyle changes and supplements would help, it wouldn't be enough for how my disease is progressing. I have a long history of poor medical care, so being able to partner with Dr. Lomibao is a true blessing.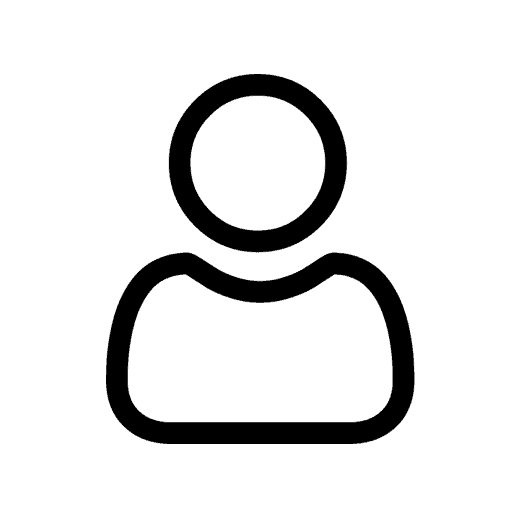 Five Stars
I have been under Dr. Lomibao's care for 2 1/2 years. She is an amazing rheumatologist that has a genuine care for her patients. I have had RA for 15 years and seen many doctors but she is by far the very best! If you need a physician who not only cares but gets to the bottom of your condition, look no further. I HIGHLY recommend Dr. Frances Lomibao! God bless her!
Contact Us
After submitting this form, our friendly staff will call you for details regarding scheduling your first appointment. To safeguard your privacy, please do not include any protected health information (PHI) on this form.
Mon-Fri: 8:00am to 4:30pm
Sat-Sun: Closed
New patients scheduled Mon-Thurs.
Follow us